Space Commander are the Apartment Storage Experts! They have a range of Over Car Bonnet and Double Decker cabinets which are perfect for basement car parks of apartment buildings.
I have been working with Sam from Space Commander for many years, having developed their websites for the company's various brands.
We have recently been working together on a new design that is now consistent throughout their websites. Sam had a basic idea of how he wanted the design / layout, and we worked together to come up with a modern look and feel that showcases their products and range.
Scope of project:
Responsive WordPress websites.
Strong use of photographic imagery to visually display their product range.
Search Engine Optimised for good organic search ranking.
Multiple Call to Actions for enquiries / contact information.
CLIENT REVIEW:
Sharp Design has been building and managing my websites for over 10 years. Ado is the perfect add on to any business – always there when we need her, and knows exactly what we need. An invaluable part of my business – her website skills and knowledge are first class!
Sam Court – Space Commander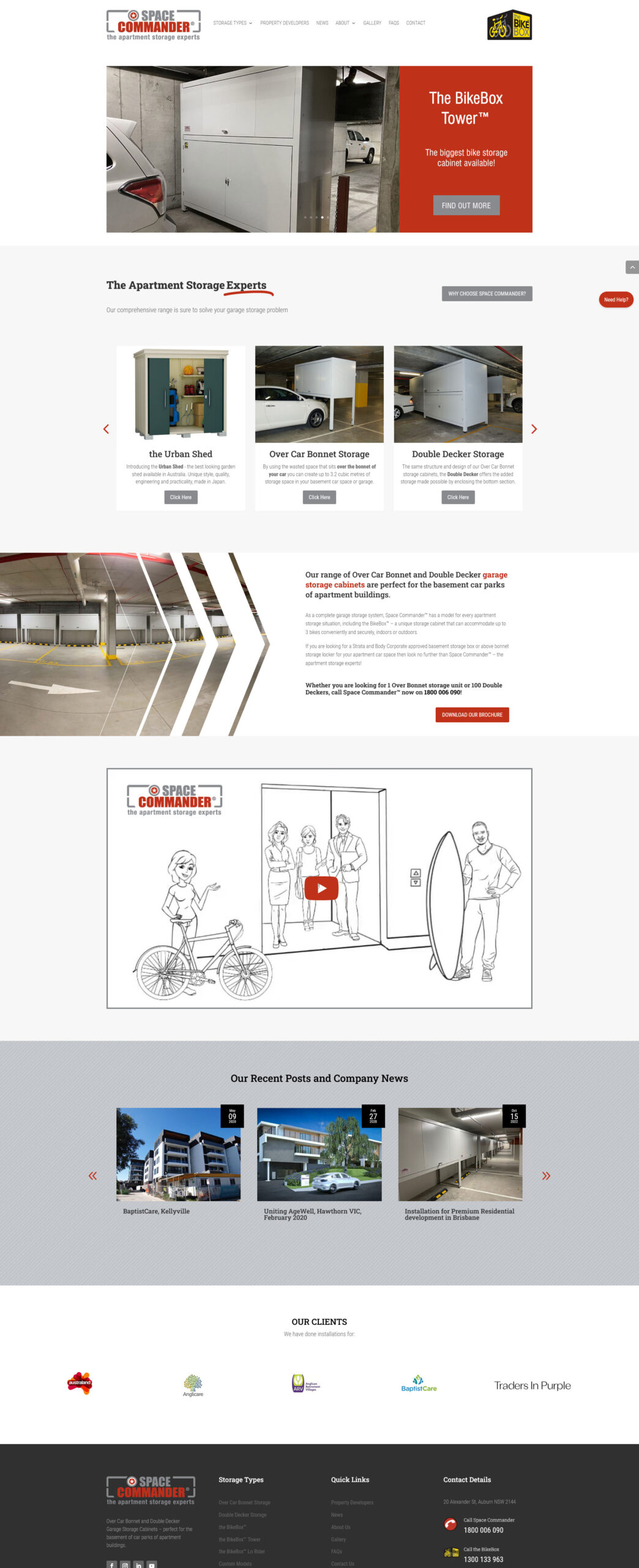 Want to talk about your website? Tell me what you have in mind....