Womens Fishing Classic is an ALL LADIES Fishing Competition in South East Queensland, which encourages every type of recreational female angler to compete!
Nicole from WFC came to me in her 2nd year of running the competition, when she decided she needed to have an online platform to showcase the event.
Someone else had started a SquareSpace site for her, which needed a bit of work to make it look and function better. So rather than start again from scratch, I took over the site development and have continued to work with Nicole over the months leading up to the current event to regularly add new content.
Scope of project:
Responsive SquareSpace site including Ecommerce for tickets and merchandise.
Showcase each year's event, highlighting the sponsors, event info and prize winners.
Regular updates as they acquire new sponsors and supporters.
Galleries of images to display prizes, presentation event, winners and ofcourse Glory Shots of fish caught!
CLIENT REVIEW:
I needed to have a website designed for my All Ladies Fishing Competition and had no idea where to start. I had plenty of ideas, so contacted Ado as I knew this was her field of expertise.
She has been listened to my ideas and together we have created something that looks professional and is perfect for my target market.
Nicole Robinson – Womens Fishing Classic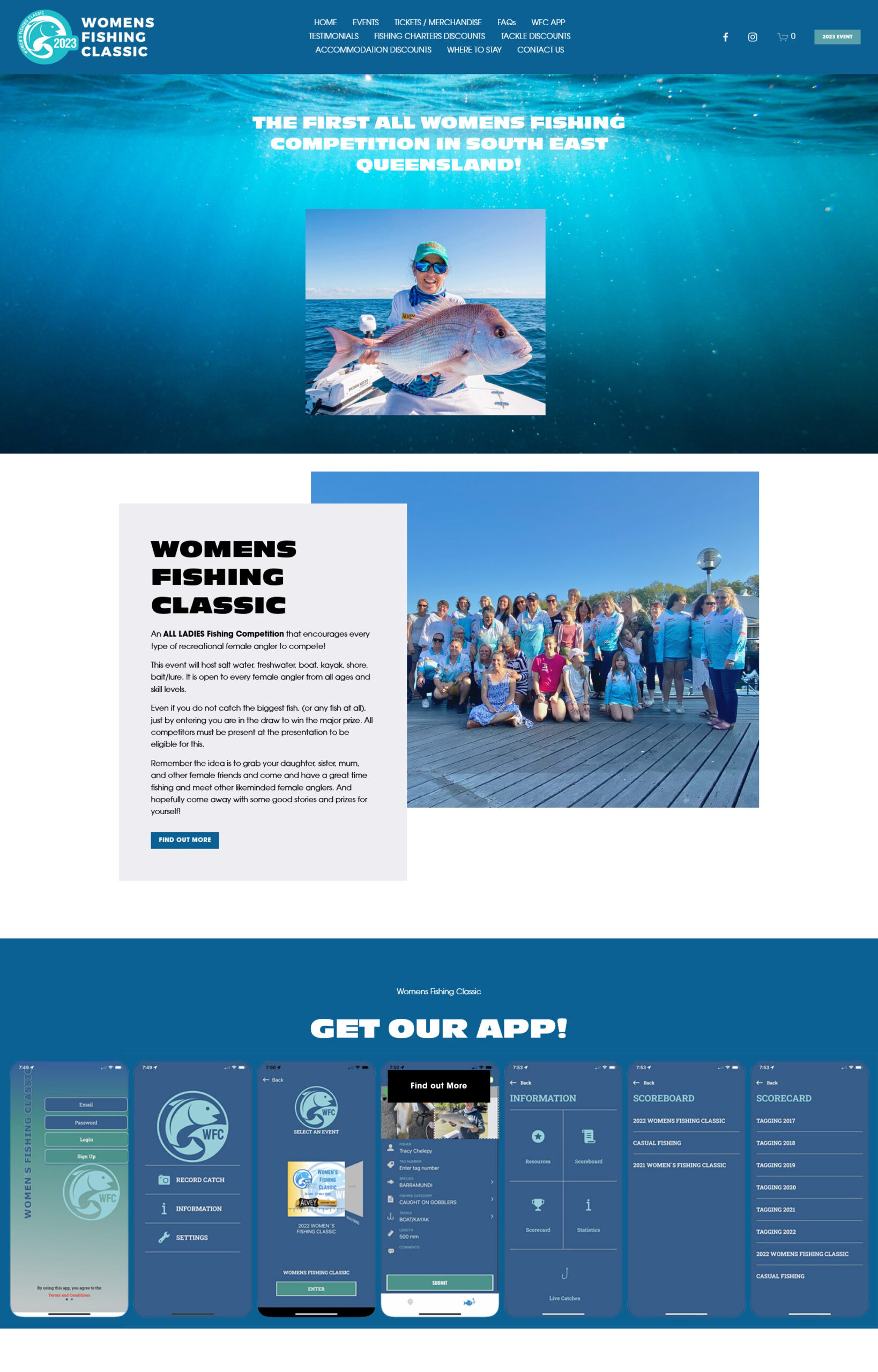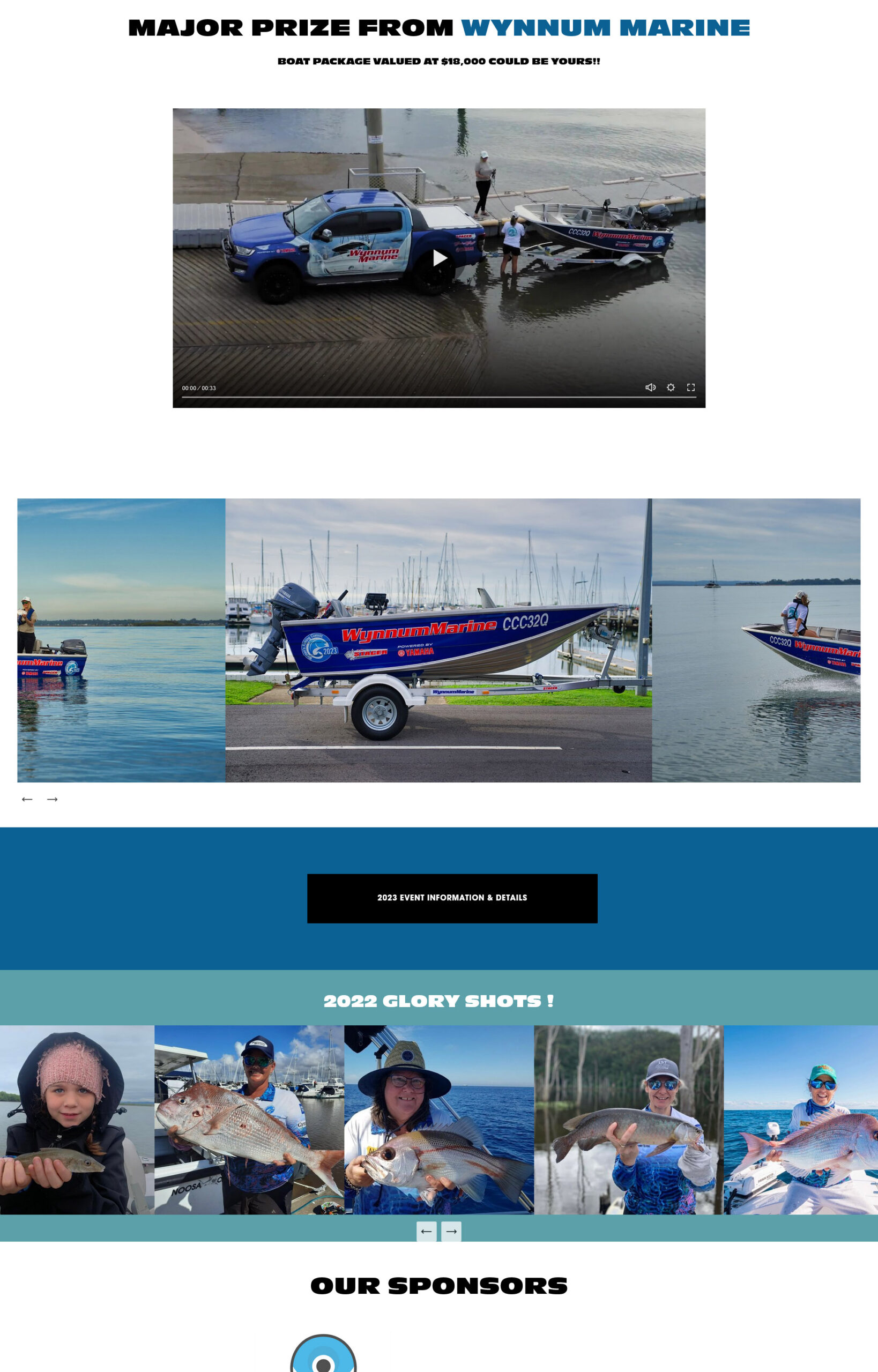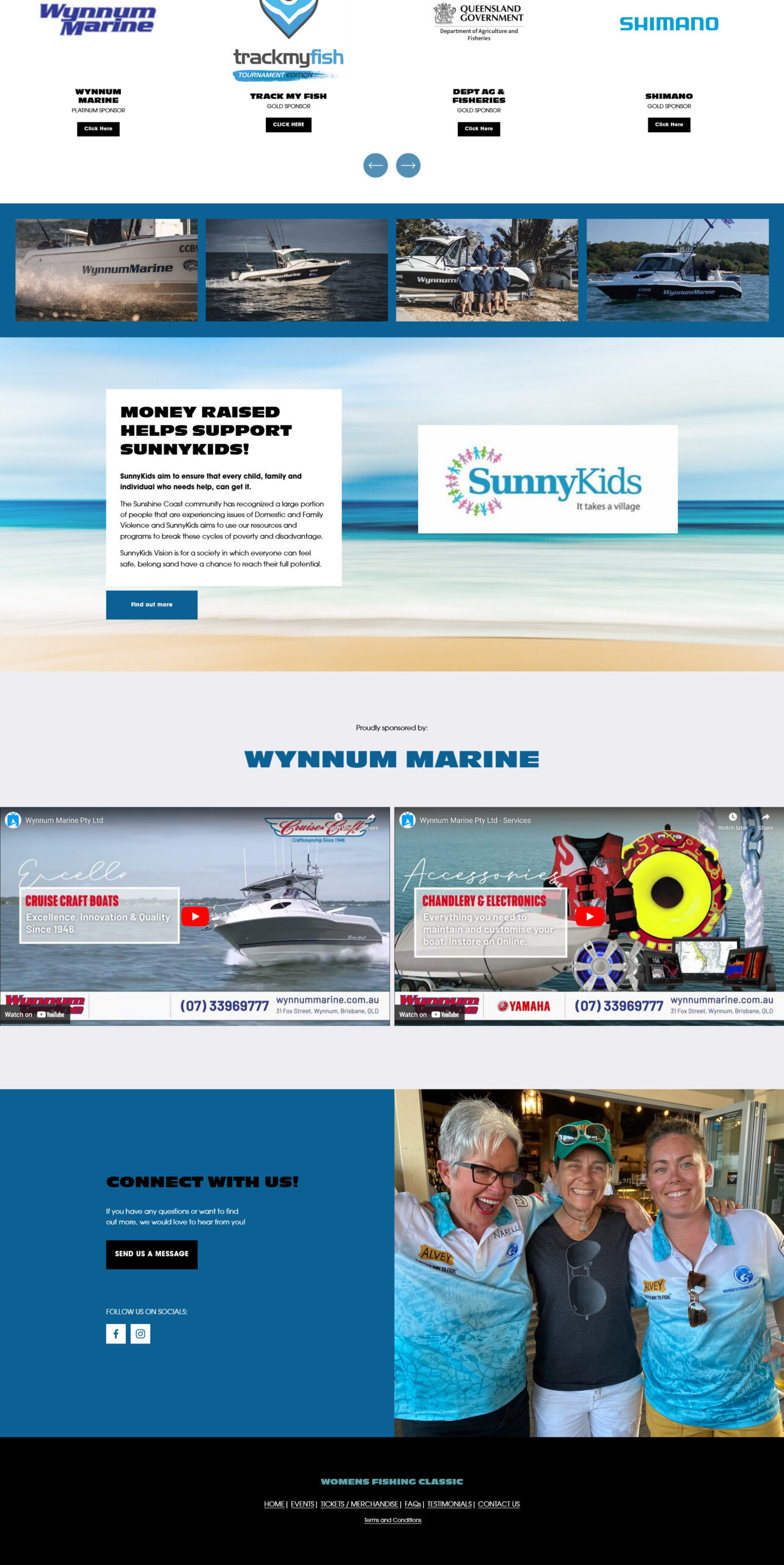 Want to talk about your website? Tell me what you have in mind....