Creative Soft Furnishings by Jan's Upholstery
Jan's Upholstery is a custom sewing service on the Central Coast of NSW. For all your soft furnishing needs including Slip Covers, Cushions Covers and Curtains. Give your old furniture a fresh new look with Jan's quality service and creative advice.
I have been working with Jan from Jan's Upholstery for many years, having now just done the 3rd generation of her website! 
Jan's No. 1 priority is to generate leads to her site for enquiries about her services. The site also needs to showcase her past work so that customers can see the quality and range of her work.
Scope of project:
Responsive WordPress websites.
Ensure best practice SEO techniques used for good search ranking results
Galleries of her work in the various categories
Get a Quote form for customers to make enquiries.
CLIENT REVIEW:
I have worked with Ado at 'Sharp Design ' over a number of years. We started off in a very modest way and immediately I noticed an increase in enquiries coming in. We are now on Mark 3 of my website and it brings me a constant flow of work, sometimes almost more than I can handle! Ado had a solution for that too!
Ado is delightful to work with, always listens to my requirements and is full of ideas and suggestions of how we can improve. Her artistic style and design skills are second to none. I am delighted to recommend her.
Jan – Creative Soft Furnishings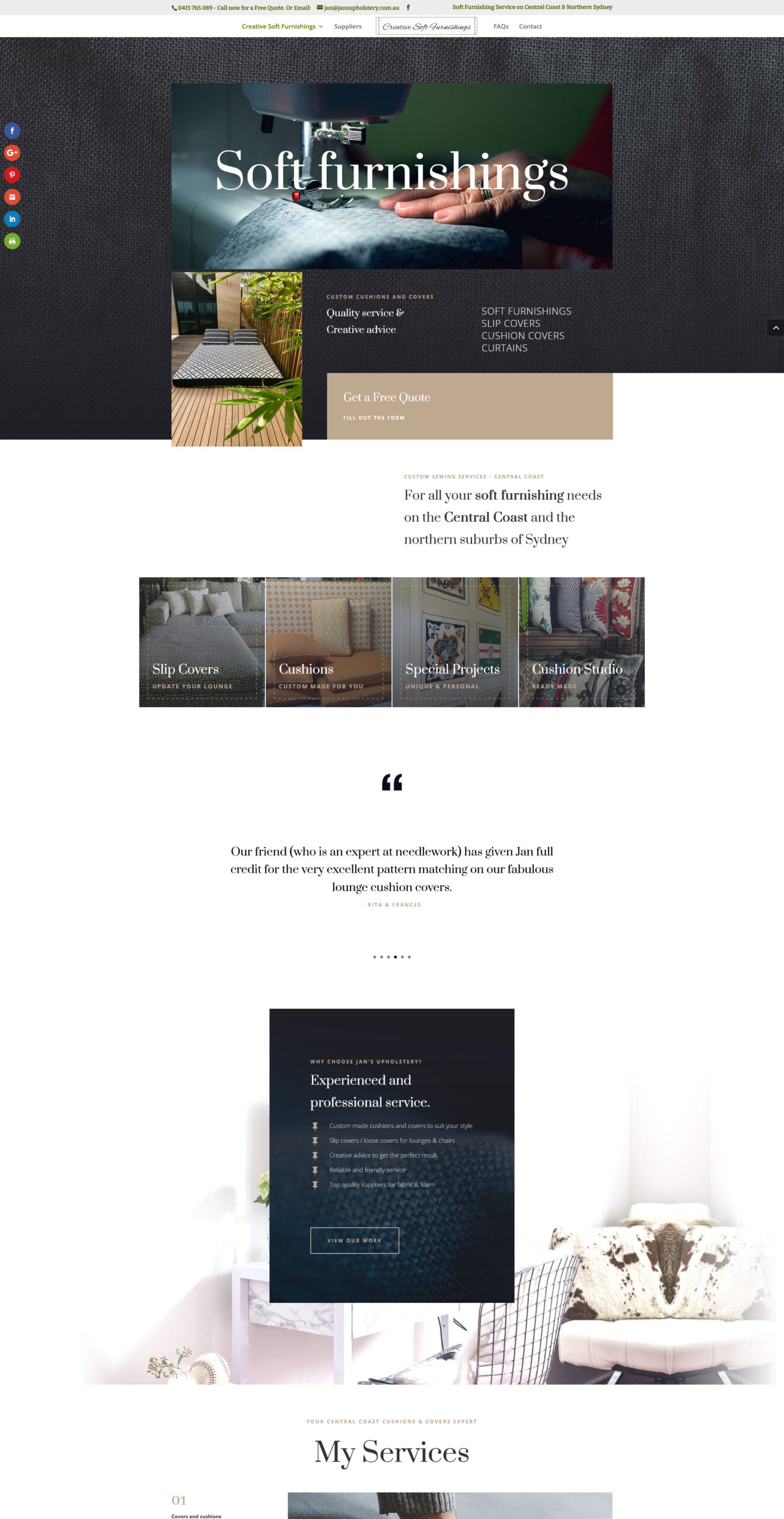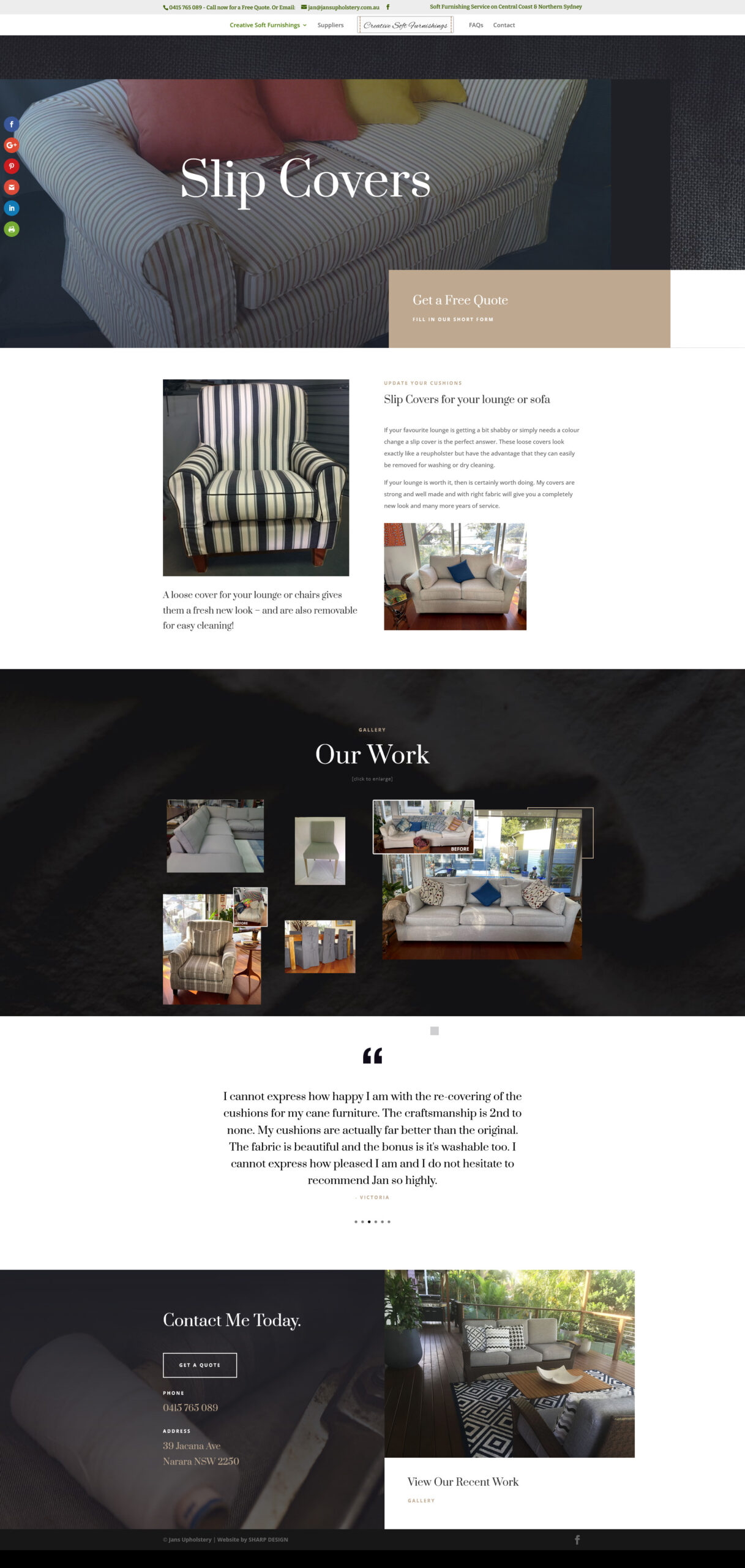 Want to talk about your website? Tell me what you have in mind....